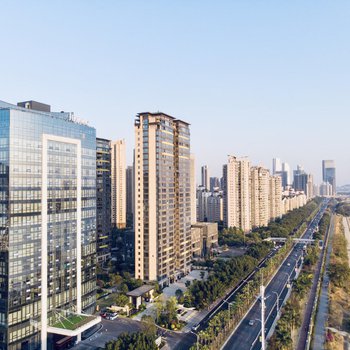 Opened in 2019, the Jeurong Select Hotel offers travelers a pleasant stay in Fuzhou, whether for business or leisure purposes.
Boasting a convenient location, the hotel is just 7km from Duwu Railway Station and 52km from Fuzhou Changle International Airport. With Zhanlang E Zu Sheji Club, Diandian Taiquandao Jianshen Club (hongshanqiaofen) and The Golden Cow Mountain Park all within a short distance, there is no shortage of things to do in the area.
This hotel makes a great place to kick back and relax after a long day of sightseeing. Airport pickup can be arranged by the hotel upon request. For those driving themselves, parking is provided on site.
There's never a dull moment at this hotel, our guests indicate that the facilities are excellent. Perfect for those working on the move, this hotel caters to a large number of business guests.